Spent Friday afternoon at The Wagner Free Institute of Science drawing from their extensive collection of birds. This museum is one of the lesser known gems of Philadelphia and my friend Jane and I had the place nearly to ourselves—Snowy Owls, Turkey Buzzards, Sparrows—you name it—they seem to have it—all set in natural poses.
Jane is taking a course at PAFA with live birds as models and wanted to brush up on her bird anatomy with some that held still. I tagged along. A wonderful afternoon—and humbling. With all my work trying to meet a deadline for a tapestry project, I haven't been sketching … bit rusty …
But these make me think of spring.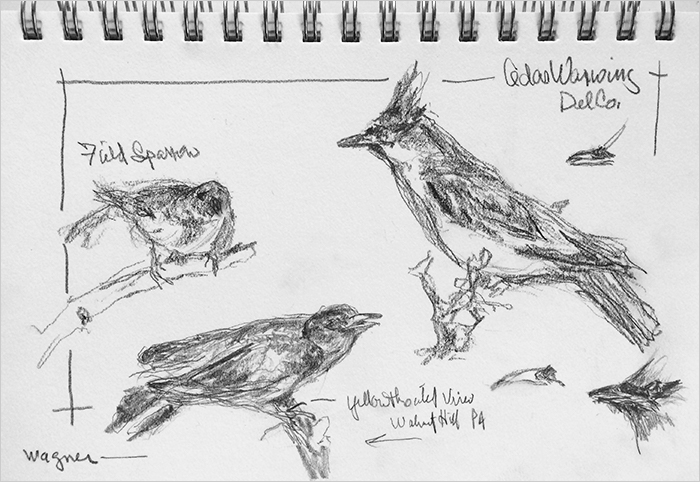 Beaks are hard—each has it's own personality.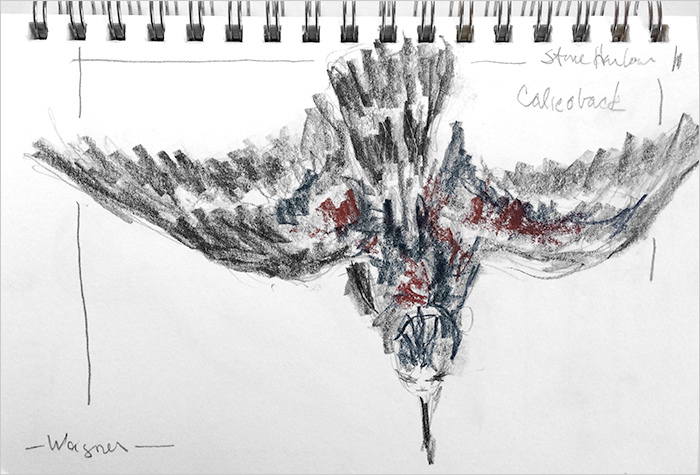 Love how they displayed the spread wings.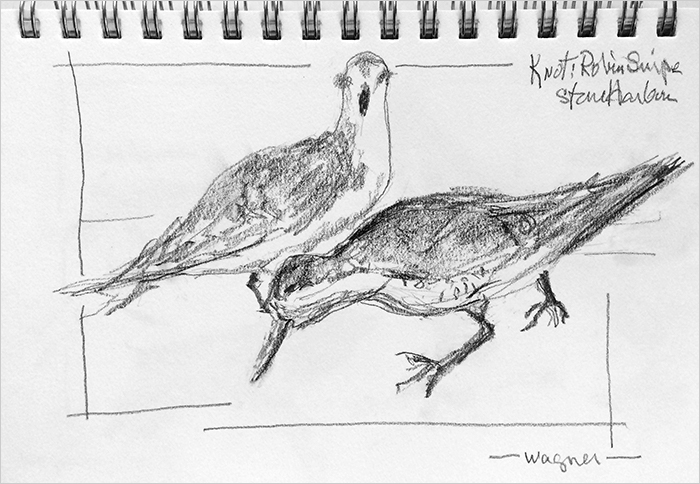 Reminds me of summer—down the shore.
We'll be back!