It's December and Christmas is upon us—Cards are made, lights are up and gifts sent—now to concentrate of being with and enjoying family and friends and to get back to my painting—but first I wanted to make up for not posting for a while.
While in Maine this summer I worked on sketching trees and this fall they were combined with rusty bits found in Maine and Campobello. I have lots of sketches, photos, and plein air studies to inspire work from here. These rusty studies help get me going in the morning.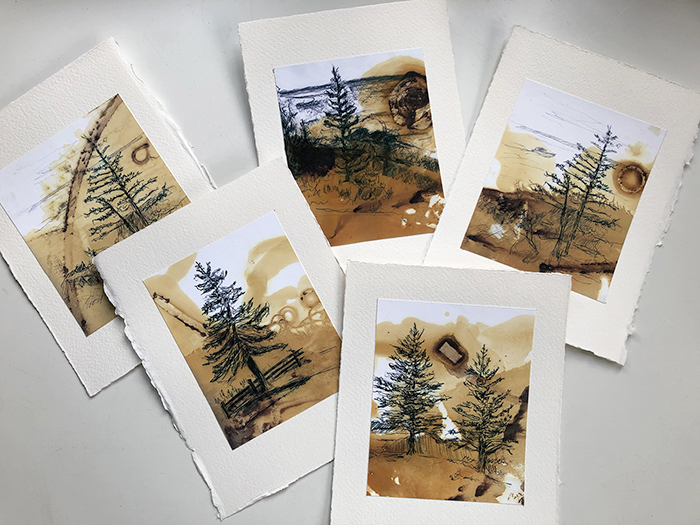 Sketches mounted
Fall was busy as it always seems to be. After our trips I came home to a painting commission that was fun to work on and can't be shown yet as it's to be a surprise. Also began lots of work inspired by Scotland—Orkney and the Isle of Skye. First sketches and drawings and then on to paintings. I didn't have time during our trip to draw and absorb as I wished but I do have photos as well as the images and sensations seared into me. I want to capture the sense of power and haunting timelessness I felt. I've just begun this series.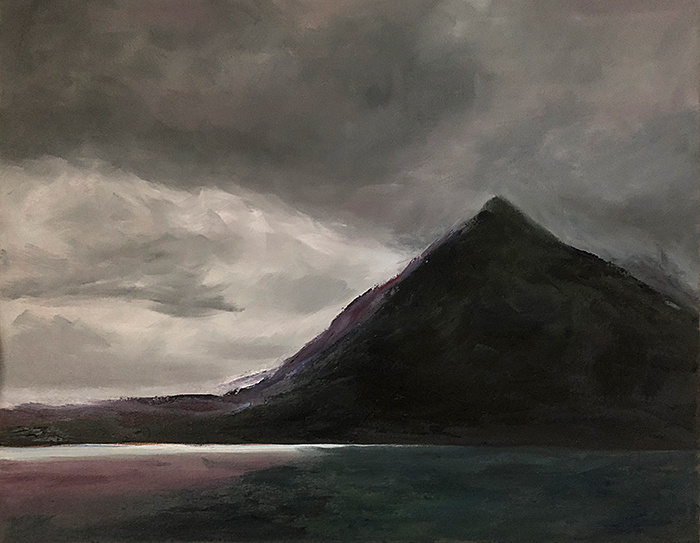 Evening view from Elgol
In Oct my studio was on an artist studio/house tour—that took a good bit of cleaning up and getting my work in order. So much fun to see people enjoying my work and in discussing it with them.
And, always fiber. I had purchased small bits of fleece in Orkney and spun and wove tiny tapestries with them as well as continuing to spin fleece from Flying Fiber for use in other tapestries that are in the works. When things get overwhelming, fiber work calms me down, puts things in perspective and I'm ready to go again!