Set up a corner of the basement for my dyeing, bought a new hot plate as my old one had bit the dust, pulled out my old dye pots and started. Happy there is a window here, a sink around the corner and door to the garden near by.
This ugly bit below is a wrapped package of fabric with leaves and tea. Will check it the end of this week but it's getting pretty funky… It's what is inside the two white pots on my table.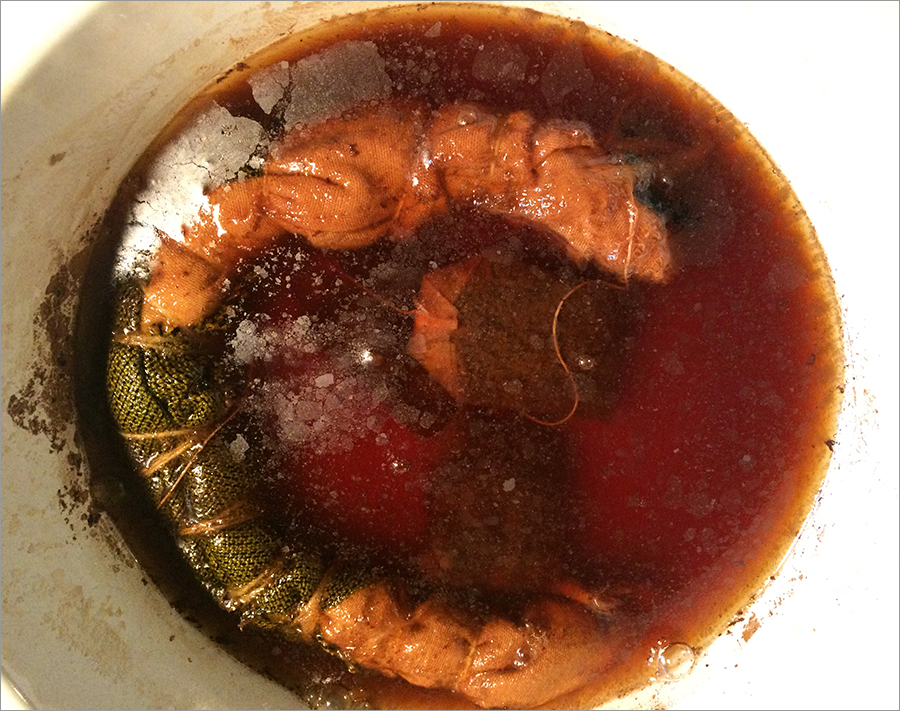 I have been wrapping these small bundles with some hand spun yarn and love the range of colors I'm getting as a by-product.