It's been a while—said that before but this time—Been really hard to post things—positive things—about my work. My exhibition at Imperfect Gallery was postponed until October— hopefully. So I have piles of framed paintings etc all over—waiting. But many others have much worse interruptions to their lives.
We've been thankful that we mainly work from home and for our yard and garden which kept us busy and outside this spring. We are able to get food delivered or have curb side pick up and I made masks, 2 different kinds.
We voted by mail—that was a first but seems to have worked out fine. Let's hope it's all ok for Nov as I'm not to excited about standing in lines…And, a very nice thing happened, my photograph, "Haven" won best in Show!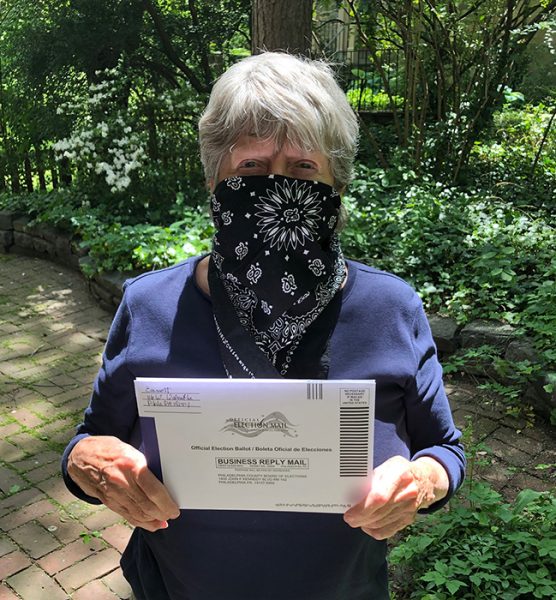 It's been hard to get down to painting. I have a canvas started but it sits on my easel and stares at me! I have been able to work in fiber as it seems to be calming and I have completed several projects and have ideas for more.
The long strip of wool shown in my last post has turned into 3 long strips, each about 6.5 feet x 2 in, and each dyed with tea and iron but differently. Each strip has simple hand stitching running its length and the last two are embellished with buttons or beads. The fourth strip, (not shown here) is becoming small individual works.)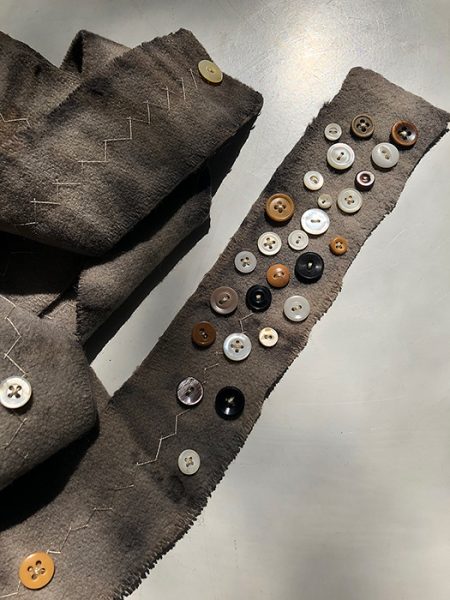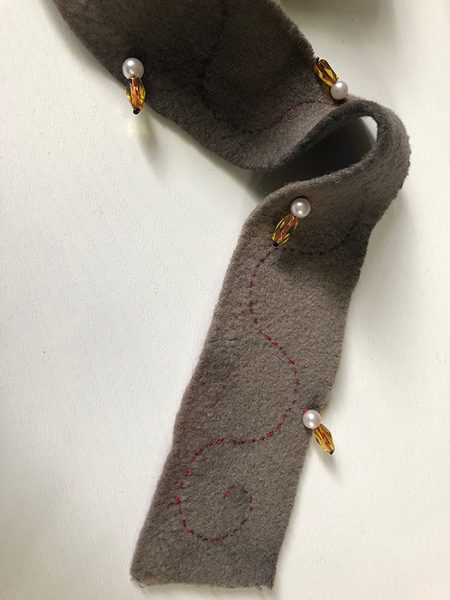 I took a small online workshop with India Flint on twisting cordage out of various materials. Took awhile for my fingers to get the hang of it but finally it clicked and I had a ball with this—still am.
I had picked up a stick from the Wissahickon last summer and had soaked it in water to be able to pull the long fibers apart. This turned out to be perfect for making "wooden cordage" Next I needed some silk fabric and having none during lock down, I raided (with permission) my husband's ties for a red and white one that he never wore and twisted that. Next up was ordering some silk on line and dyeing it with bright dyes. Some of that was twisted with the wood fibers and some just twisted with the joy of playing with the bright colors.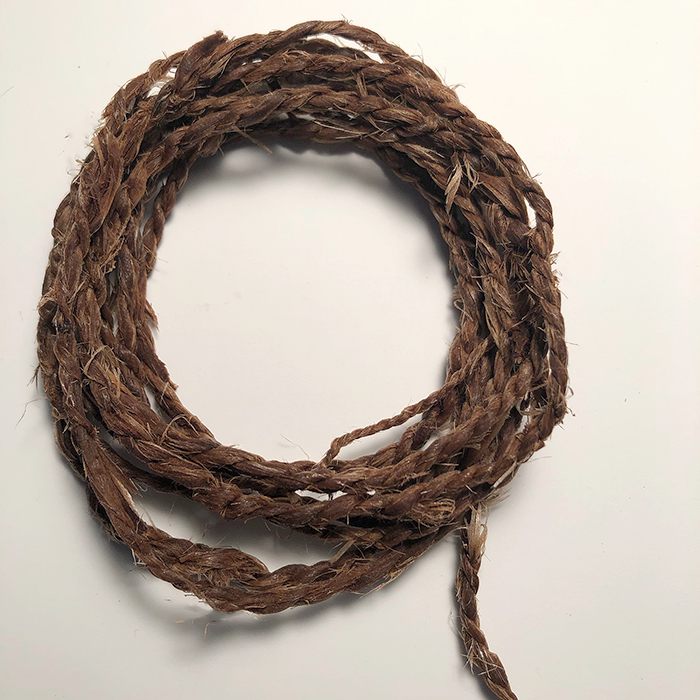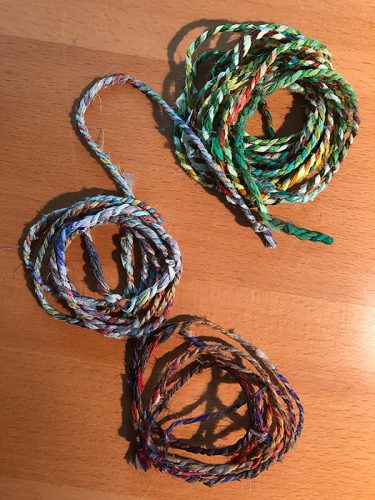 The red and white has been used in a project with a working title of "Life Twists and Turns". It consists of a long dyed fabric with the cordage "couched" down it's length as it twists and turns.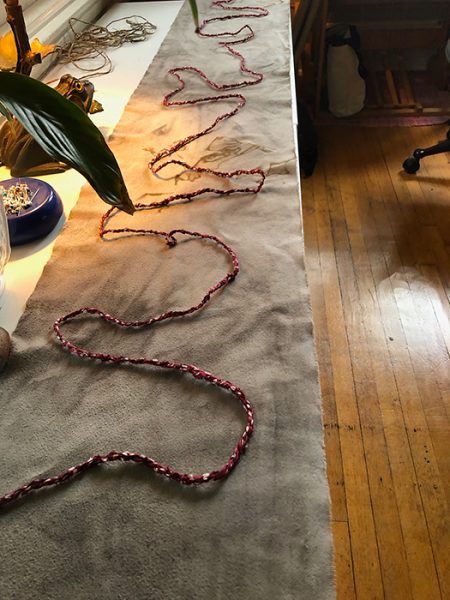 I have ideas for other projects using the cordage but I really want to get back to my painting. I have been sketching-trying for every day, (the idea of a daily journal/practice of stitching didn't work out). And, I'm exploring gouache in some small studies but my plan is get back to my easel and to explore painting places I'd rather be this summer than locked in my house. We'll see.