As a break from all the cold and snow of February, I'm taking an online workshop with Australian artist, India Flint. Titled "February Project 2021" it's basically making folded books from found materials, dyeing them, adding pages and just generally having fun with people all over the world. Her gentle way of explaining things warms up the coldest day.
Here are a few of my early books.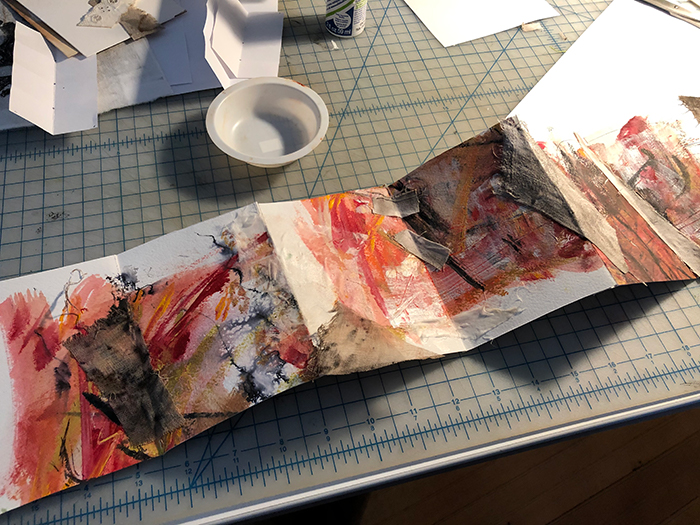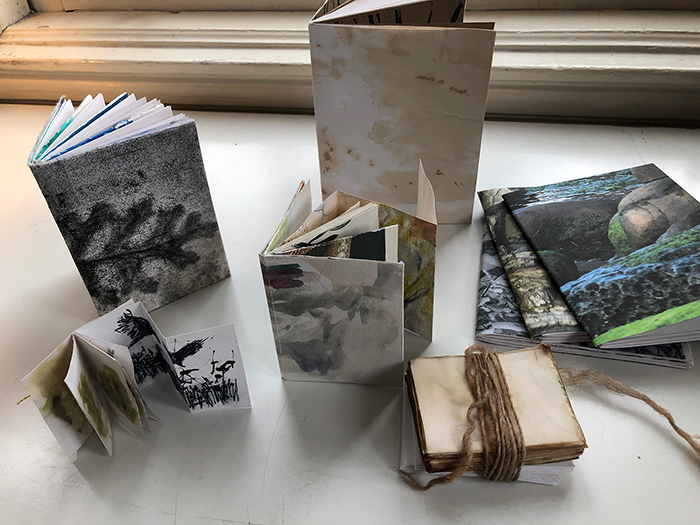 The first red book used a mixed media experiment I had done on watercolor paper. The paper was much too thick to fold as shown so it turned into an accordion book with added fabric to reinforce the folds. It has been put aside for now.
In the second picture, the top left book was also a bit thick for the suggested folding but I was able to open it up and expand the spine. Pages of color have had extra blank pages sewn in creating a small journal/sketchbook. The remaining books are similar but without the need to increase the spine. Some additional pages are in signatures, some fold out to make larger areas to work with. The small bundle includes the books shown in the video below.

These have been dried and are waiting to be finished.
Other artists have stitched fabric to their pages before dyeing them or have added pages from previous dye experiments resulting in a most wonderful range of books —all so different, interesting, and inspiring.
This simple structure is addictive to the point that a solicitation that arrived in the mail yesterday is currently being pressed into a small book. Best use I can think of for junk mail!
And… there are still lectures and video, unavailable until the scheduled week, but listed as a tease of things to come.
A wonderful winter break from all that's going on. Thank you, India!