Last post was in November – then Thanksgiving and after that my exhibition at iMPeRFeCT Gallery ended. There was work taking it down etc. and December was busy – someone snuck some holidays in there and now it's 2022. Decorations are down, it has snowed, and now it's very, very cold outside.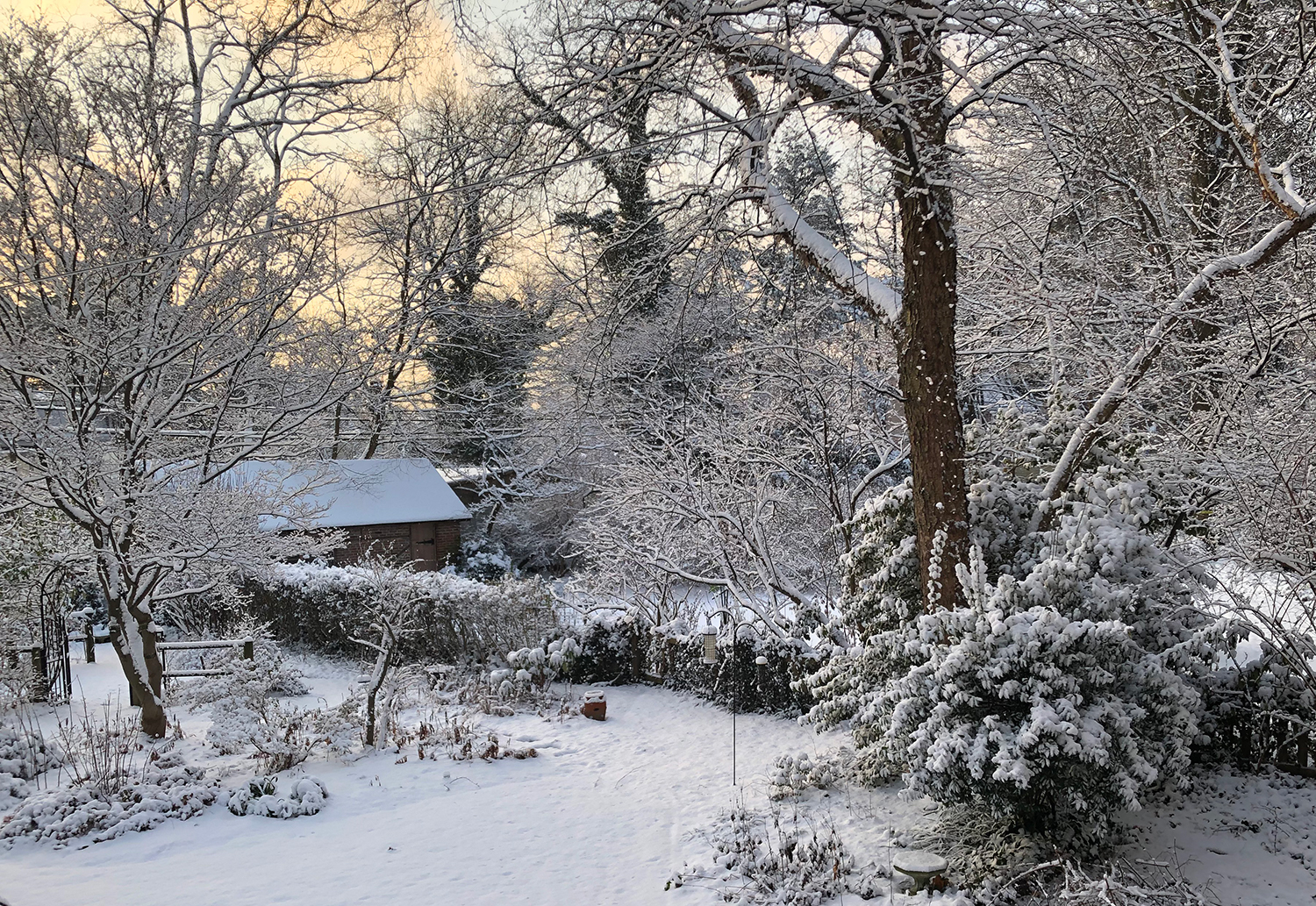 First snow 2022 – A perfect time to get back to work.
I've been working on various projects and I had signed up for a workshop online with the English artist Alice Fox. It's dealing with rusty dyeing which I do a lot of but I love her work and wanted to take this workshop with her. Also I can sometimes use a kick to get me going.
So, last Friday was the first day and mainly Alice gives how to's and and suggestions on experimenting – then you have the week to work on it before the next set of information. You can get feedback via the web.
I did a lot of tests on different types of papers and fabric. Was happy with some and others not so much. But one thing I'm trying to wrap my head around is when I'm learning something and experimenting, don't just put the results in a drawer but do something with them. So… I decided to make a book of my samples and as they were all different sizes I had to work with that. The result is different than my regular books and it added to the project.
The top paper on the front of the book is much thinner than the others and I like the way the wrinkles add texture, contrasting with the rest of the book. After all this is a book of experiments!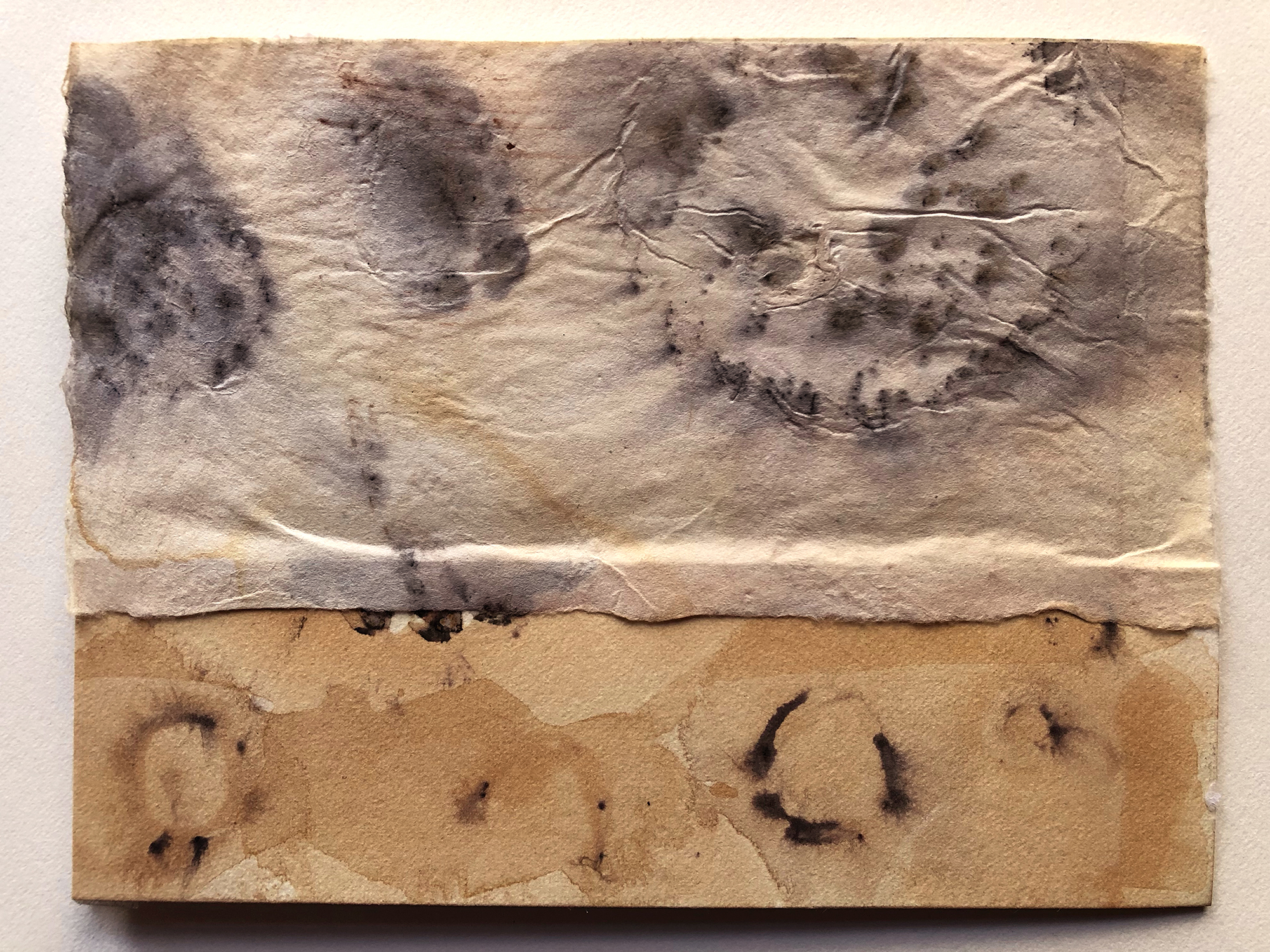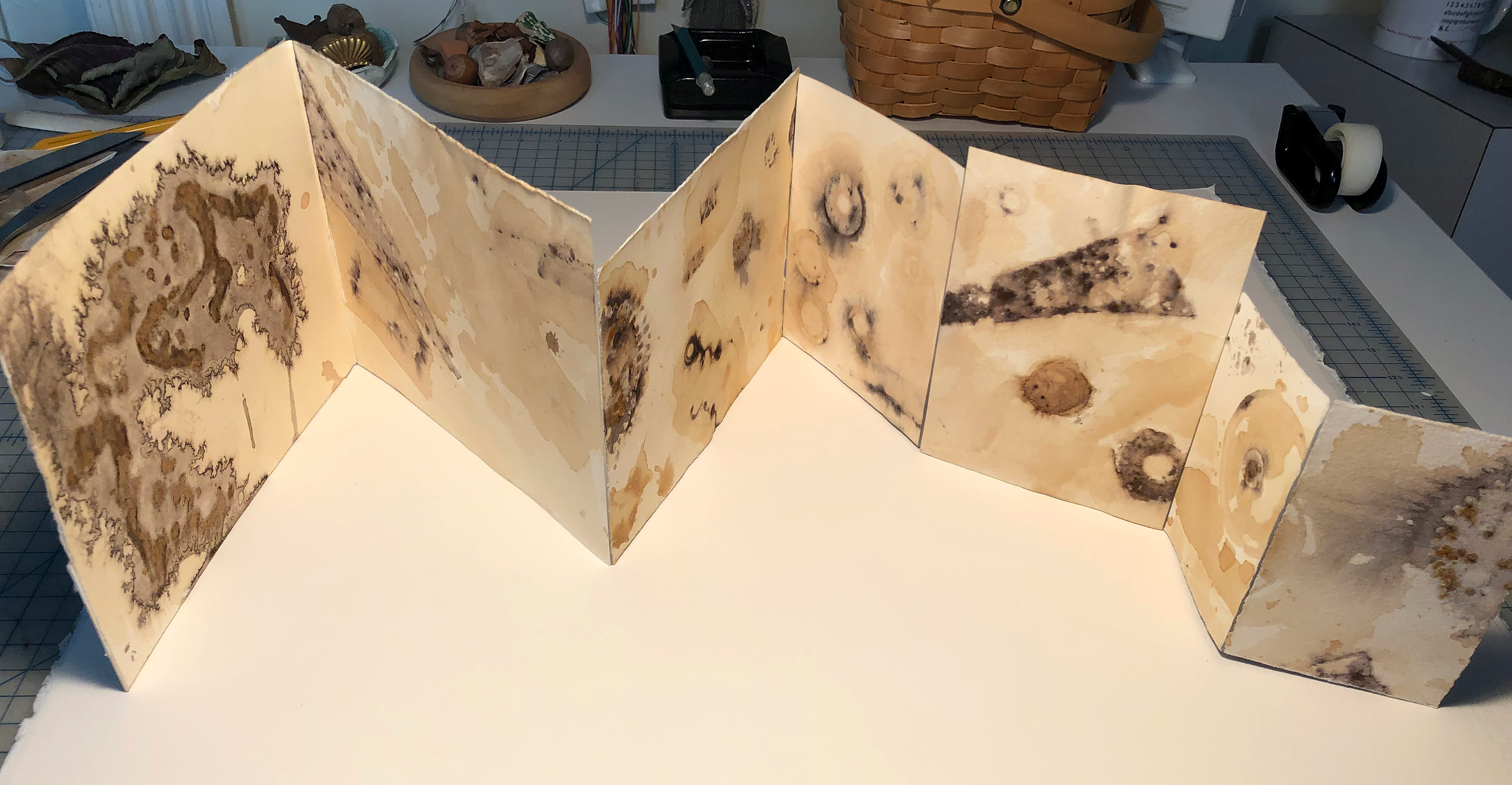 Front Cover and Open Book
It has an accordion construction with the tallest pages in the front, decreasing in height as they go to the end of the book – they also vary in width. Reading it like a regular book there are three different spreads as you turn the pages.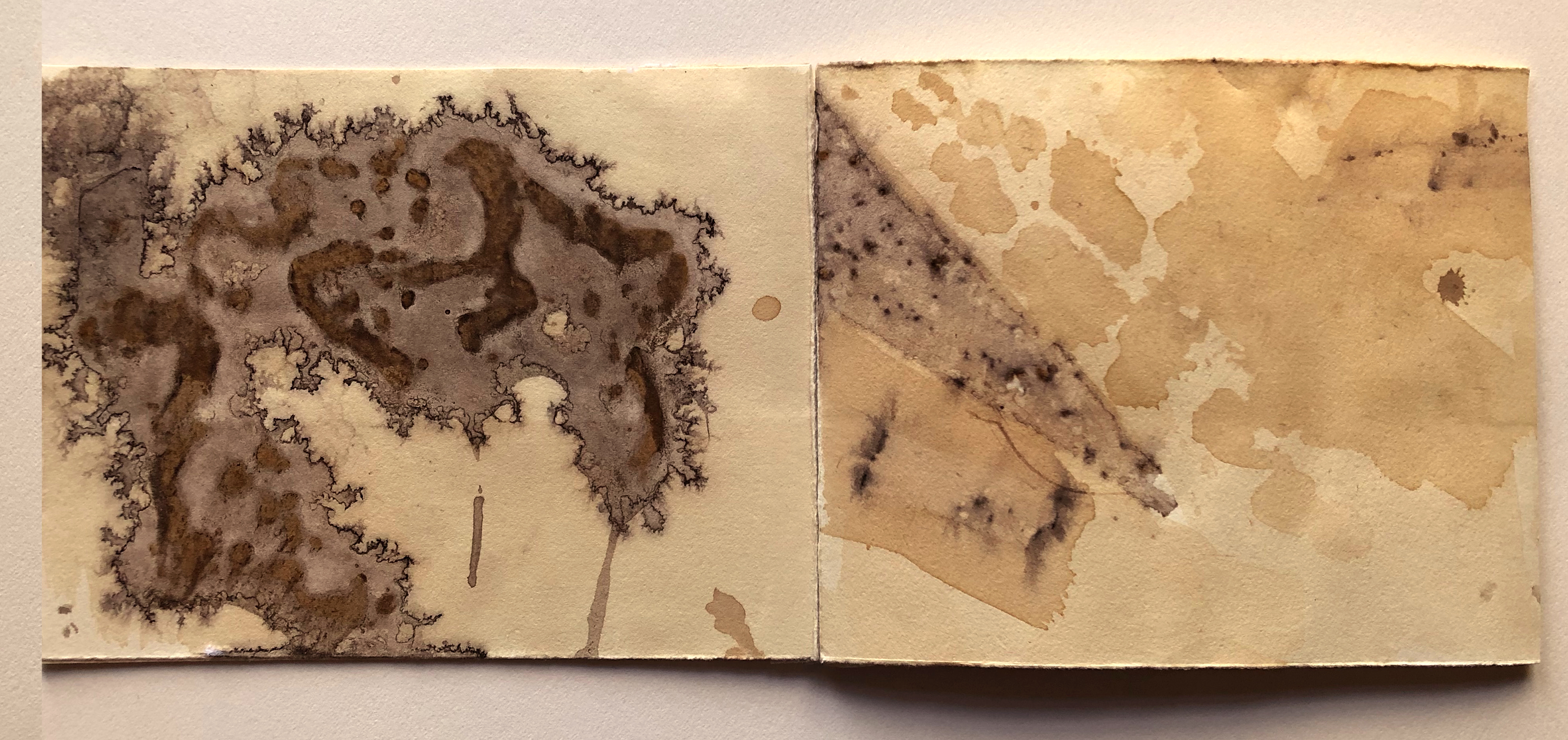 Pages 1-4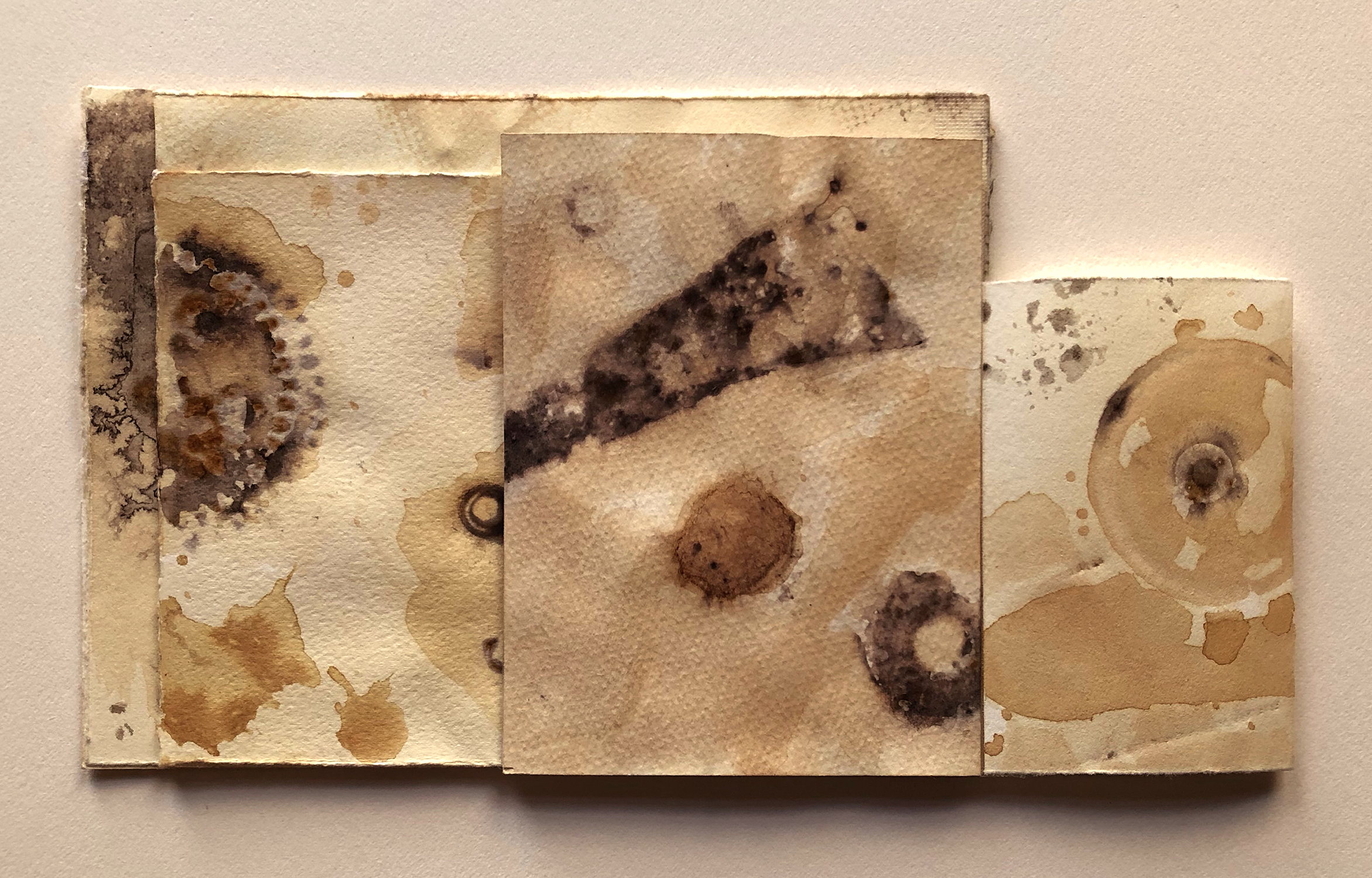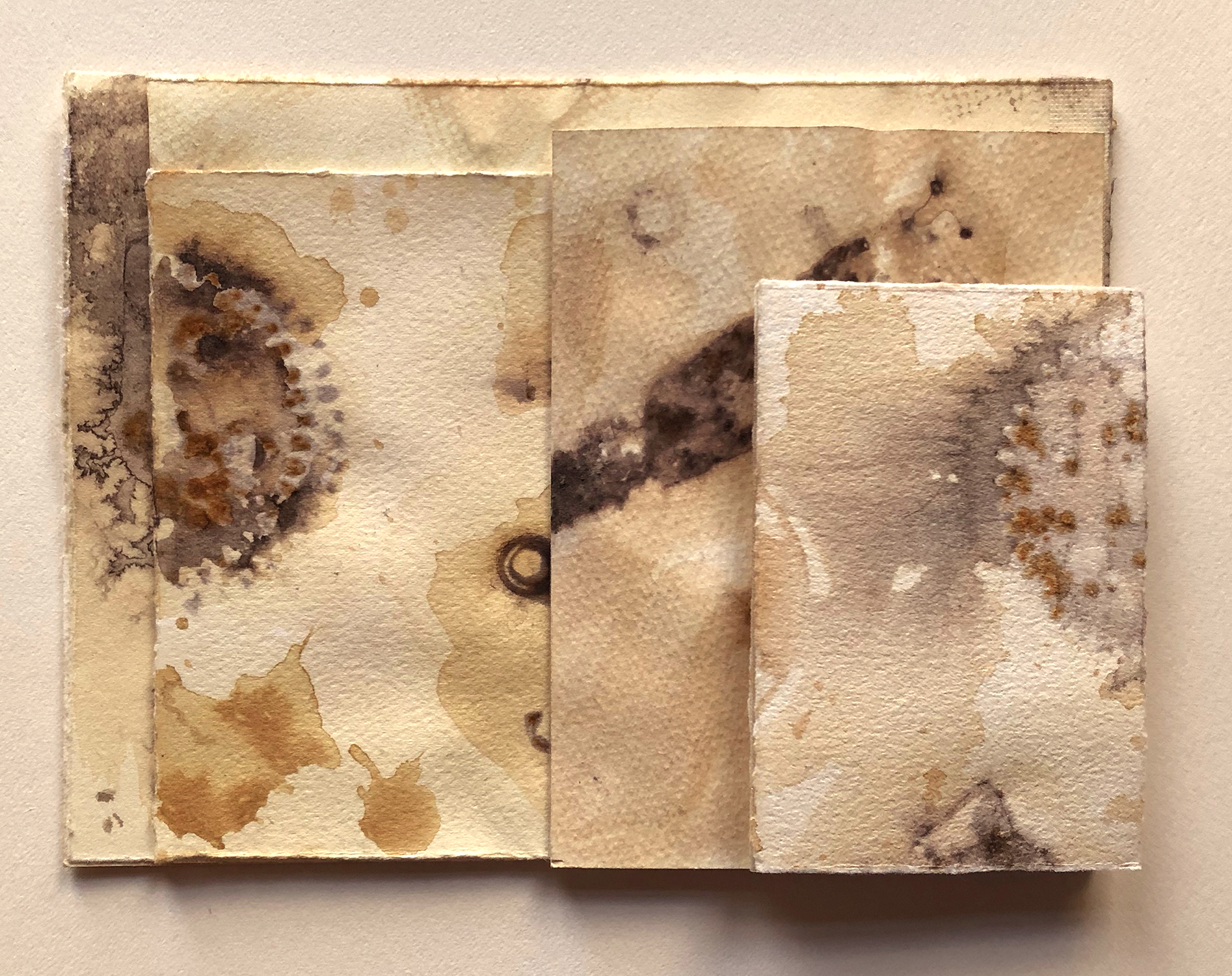 Third spread with earlier pages peaking out and the final closed book
We also worked with dying fiber this week, but that's a post for another day!