Need to get back to work. This has not been a pleasant month. Been doing things I can do by rote, dealing with my classes and students, and taking more long walks in the woods.
Signed up for a workshop on little looms with Rebecca Mezoff. Got inspired after doing the small weaving with the dyed yarns I had used to wrap my fabric bundles and while I'm pleased with my result I realize I need a whole lot of brushing up—also for some reason I'm terrible with half hitches… Seem simple enough when I try them in an isolated situation but then on the loom…. think it just takes doing, and doing and doing – like everything else.
Some of the students in this course are posting beautiful work…got my work cut out for me.
I'm starting with the small frame I used with the dyed handspun and have ordered a sm Hokett Loom which should arrive this week. That's exciting. Long story short—workshops always shake me out of a bad place and get me going. So here's hoping it helps now.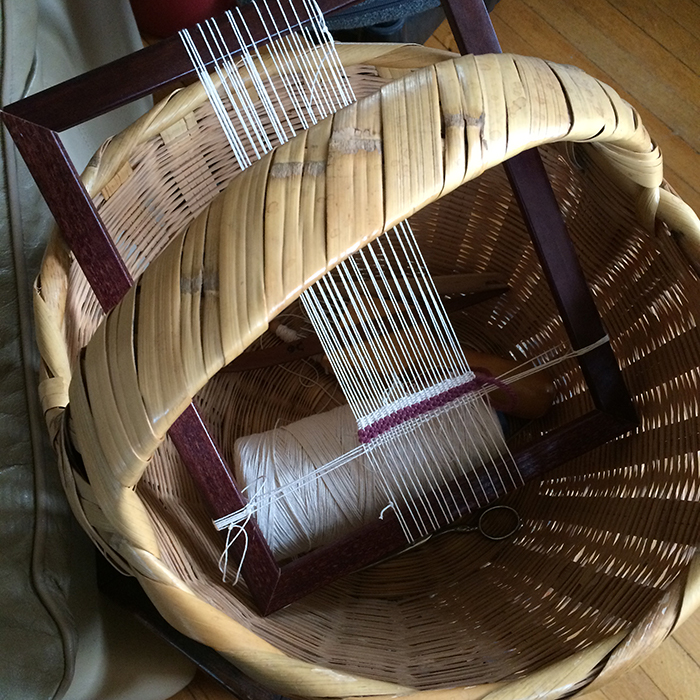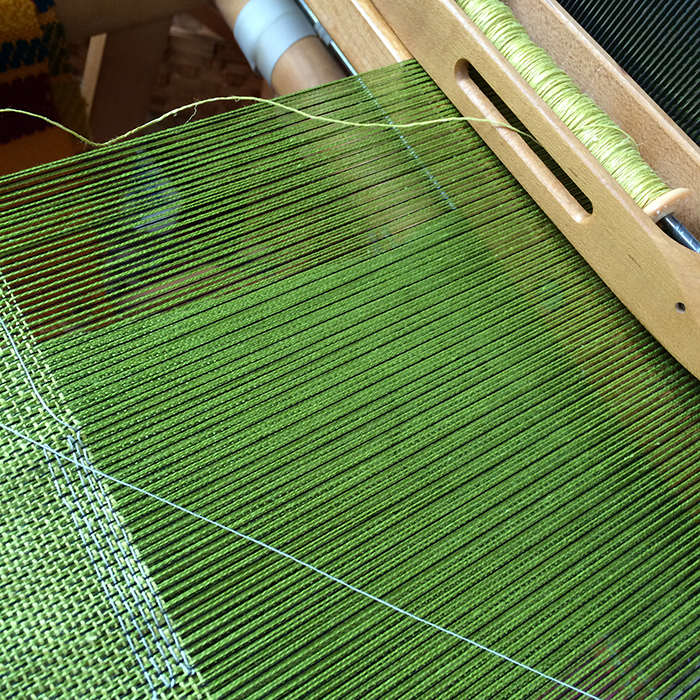 Starting anew and finishing up the old
I'm also finishing up the looooong green warp I have on the loom using the Moorman Technique – which is sloooow for me and I'm getting back to my stitches.
Oh, and working on some drawing. Here is the start of a charcoal drawing of leaves— from the long walks in the woods.
and then there's my painting…