It's been a while. Been busy with teaching, still working on my little boats woodcuts, been painting, studying with Paul DuSold, last Sun near New Hope and today and tomorrow in the Wissahickon. Beautiful fall days – so much to learn.
I sold the print I had on display in Finland. very exciting. Took awhile to figure the international finance involved in having payment from Finland end up in my bank. Paypal to the rescue!
Been drawing in charcoal – I'm having my students learn to draw with charcoal and it got me going. I having much fun with it!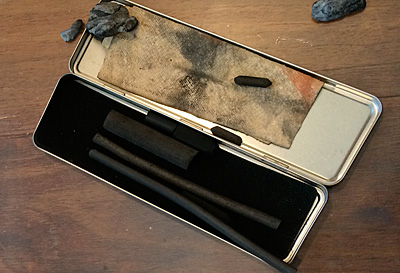 Charcoal Tools!