Here it is June, and I haven't posted here for a while. I started a new Visual Journal with which I'm having much fun. It began as an old diary which belonged to my Gram – she didn't really use it for much more than a folder of news clippings etc. so I decided to use its pages as a surface for mixed media/visual entries – I call it a daily journal and it is but I never said the days were consecutive… I've been posting pages on social media – it gives me a good start to the day to get working. Each day I try to use media and imagery with out planning and just react to it as it goes along.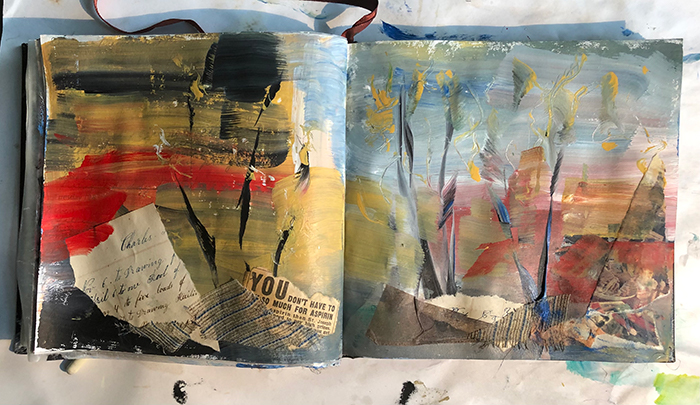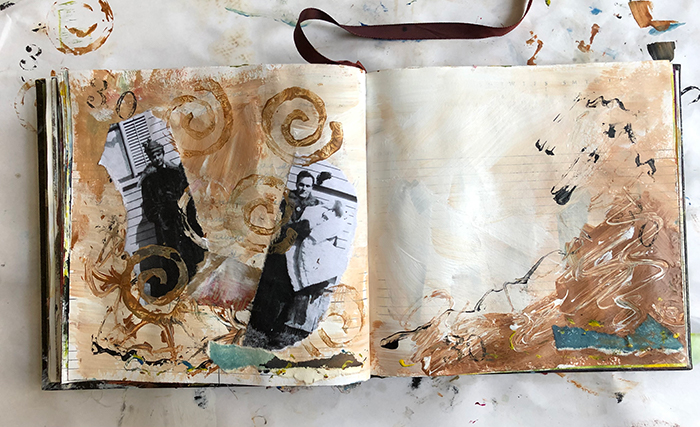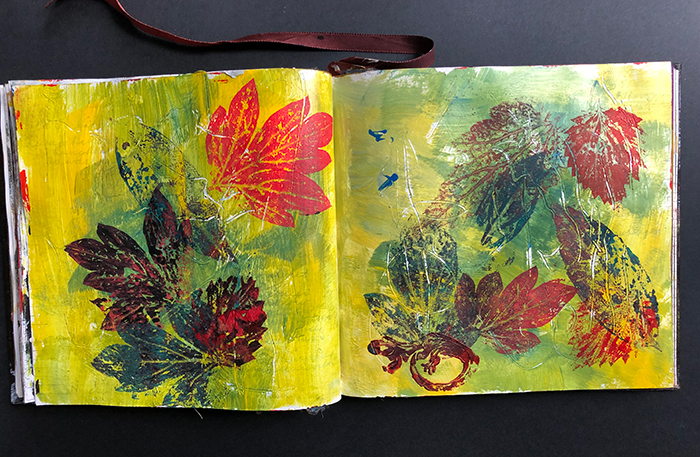 Three of my pages
I'm excited to have entered a painting, Tinicum Marsh" in the Da Vinci Art Alliance group exhibition. It will run from June 3 to the 22nd with a zoom opening on the 9th. It is open by appointment if anyone wants to stop by in person. After this last year it's so good to be able to show work in the real world!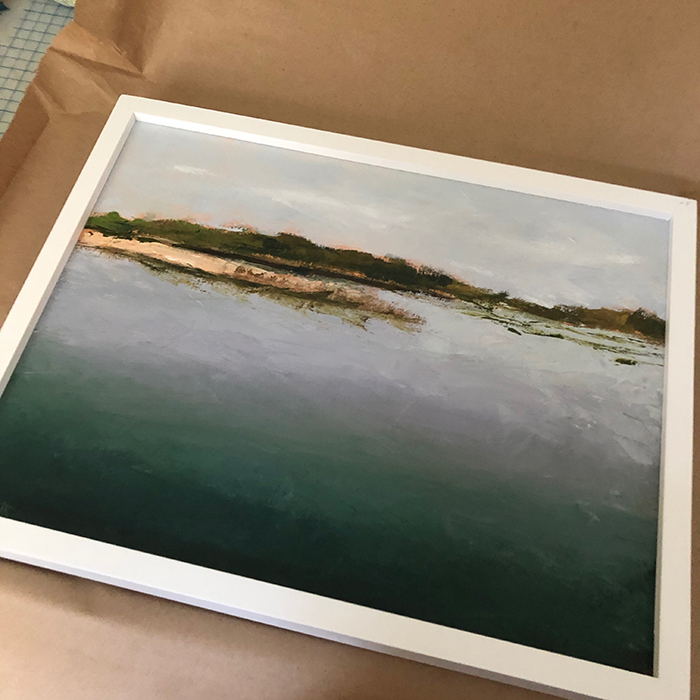 Tinicum Marsh Ready to Wrap
I've also been busy making books and starting some paintings – continuing the theme of painting where I wish I could go. But now I can start going so that's good!
And today I've gotten back to weaving on my found treasures – "found objects as Tapestry Looms".