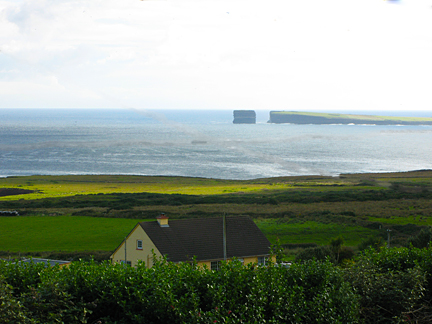 View from our window in the morning of our last day!
Up early, packed and said good by to our cottage.
On the road to Sligo to see more early history. This time Megalith tombs dating from 3500-3000 BC at the Megalithic Cemetery of Carrowmore.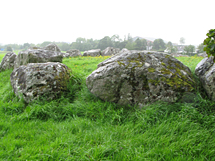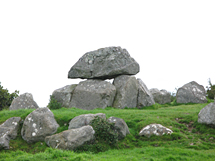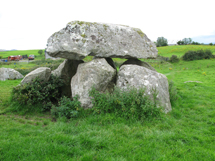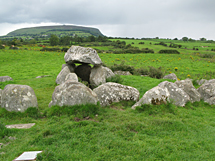 Megalithic tombs at Carrowmore, Sligo Ireland
We had seen very similar tombs in Portugal several years ago. I don't often think of stone age peoples having such long distance connections.
What amazes me is that these were not buried under bog blanket but rather have been standing around in someone's farm land all this time.
After a sunny/rainy morning there we drove to the airport. I had hoped to be able to visit the Hills of Tara and Newgrange but they will have to wait for another visit.
So, here we are in the Carlton Hotel in the Dublin Airport with a 6:00 wake up call!