After the intense art retreat in VT, I really needed some down time before heading home. We headed for a place we have stayed before in Machiasport, ME—all the way at the end of the peninsula—the road ends in the driveway—high enough to see over the trees to the ocean but with a magical path down to it's own beach. We stopped in Machias at the Hannaford to buy groceries and made it in time for wine on the deck as the sun set. Let the unwinding begin!
The next day was misty and over cast – perfect to laze about in, but we did take a short run back up the road to Jasper Beach.

Jasper Beach.
I always think the ocean gives you gifts, you just have to look and this day was no exception. Bits of seaweed, sticks and feathers, lichen and of course those Jasper Beach stones!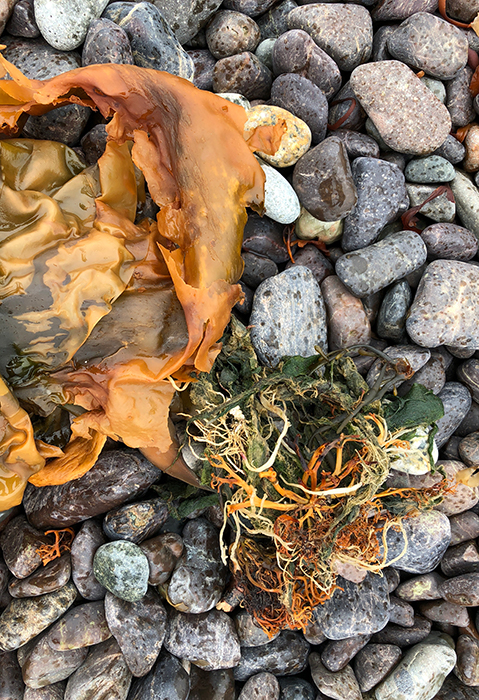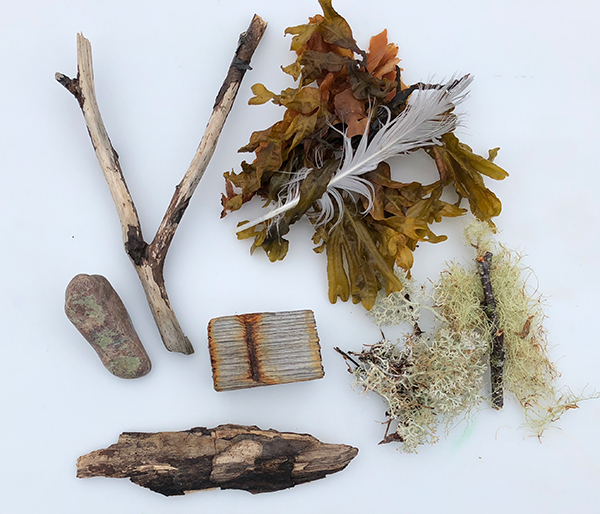 Jasper Beach closeup and my new treasures.
Back at the house I used the small bit of wood as a tiny loom and wove a tiny tapestry to commemorate our visit.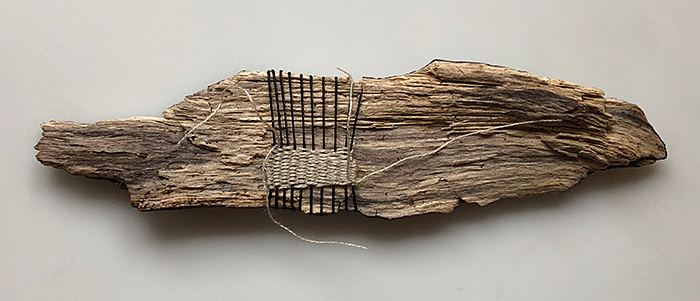 Jasper Beach Tapestry.
The next few days were sunny and we headed to Campobello in Canada (Important rule – always travel with your passport!) and to Maine's Quoddy State Park for days of hiking, photographing, and just being! That's another post…