Just came back from a wonderful week long painting retreat with Michael Chesley Johnson in Maine—way Downeast in Lubec Maine and in Campobello Island in Canada. I took a workshop with Michael years ago. It was good to see him again!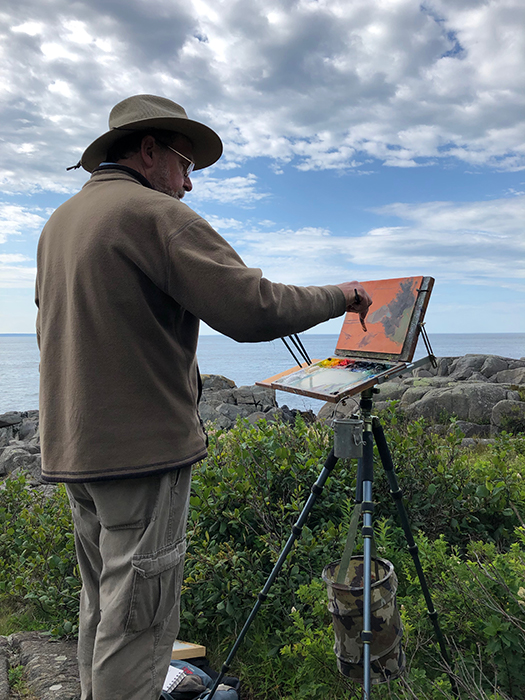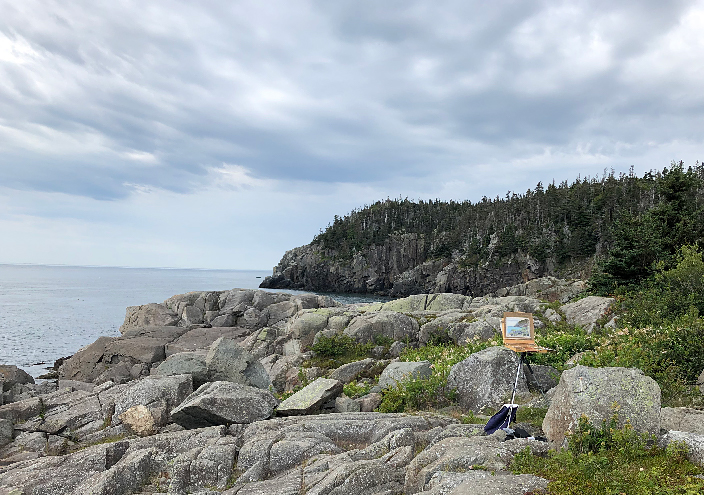 Michael Chesley Johnson demo and Quoddy Head State Park
Finally unpacked, wash is done, house reclaimed and grass is cut. Now to think about all that happened. On the way north we spent two days on Monhegan Island with Holly and Stig—one takes the ferry—no cars—lots of hiking—lots and lots of hiking—beautiful forest and coast line—good food and beautiful music by a woman composer (whose name I'm sorry I didn't get). She practices on the piano in the little church next to our hotel.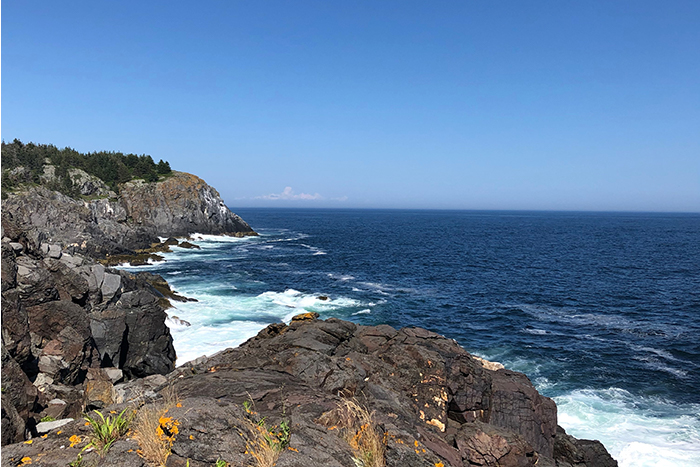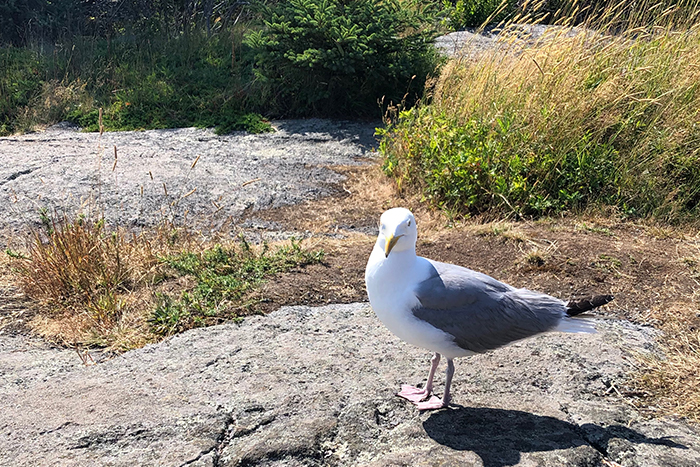 Monhegan Island—view from hike and a new friend
Then Sunday, back to rt 1 and north. We stayed at West Quoddy Station in a little cabin called "the Camp". West Quoddy Station is a repurposed life guard station that is now lodging in one of the most beautiful locations in Maine. About a mile from there is the West Quoddy Head Lighthouse and Quoddy Head State Park which pride them selves as being the most eastern point in the US—the sun does rise early! We met Sunday evening with Michael and the other artists for orientation. Our plan was for me to paint as part of the retreat and Bob would go off and photograph—both happy!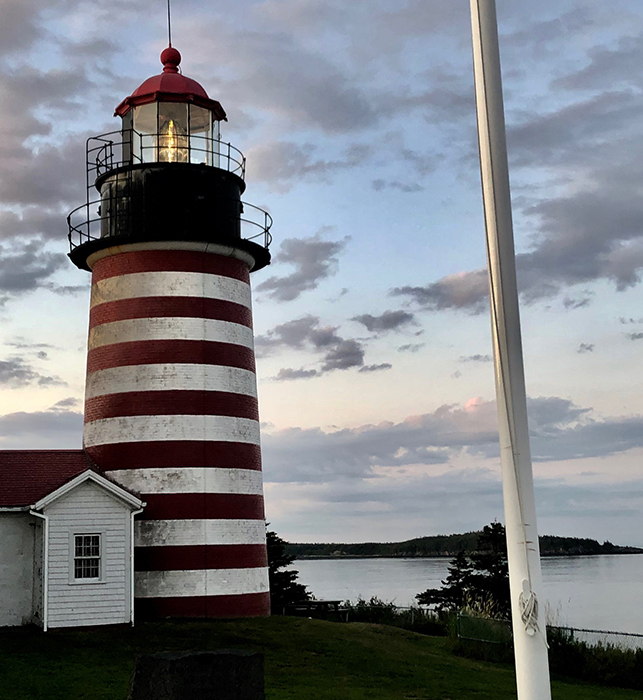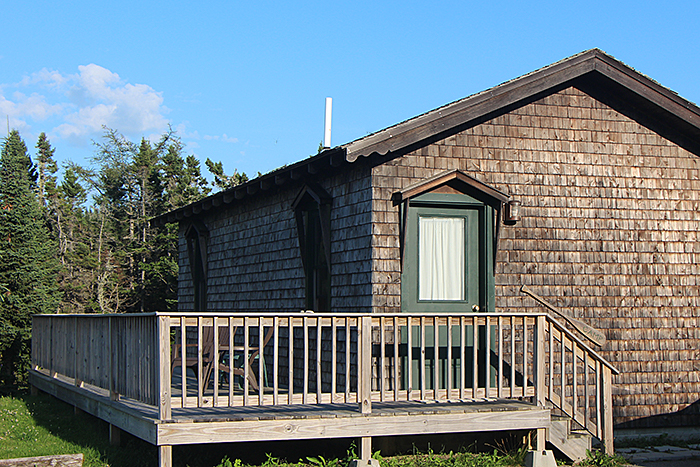 Light house and our home away from home!
Michael mainly is a plain air painter as were most of the others but as this was a "retreat" as opposed to a workshop or class we were free to pursue our own directions. People worked in oils, watercolors or pastels. They came from all over the US and Canada. Days began with a sharing/critique of the previous days work and then we all headed to a specified location to paint. Some days Michael demoed and others he painted with us. Quoddy Head State Park, the fishing village of Lubec and Campobello Island all offered a wealth of locations—the weather was perfect—perhaps too perfect—post card days. Afternoons were free to continue painting, visit other locations, hike or just veg and soak up everything. Many peopled worked as long as there was light! On the third day I just sketched and photographed and took it all in.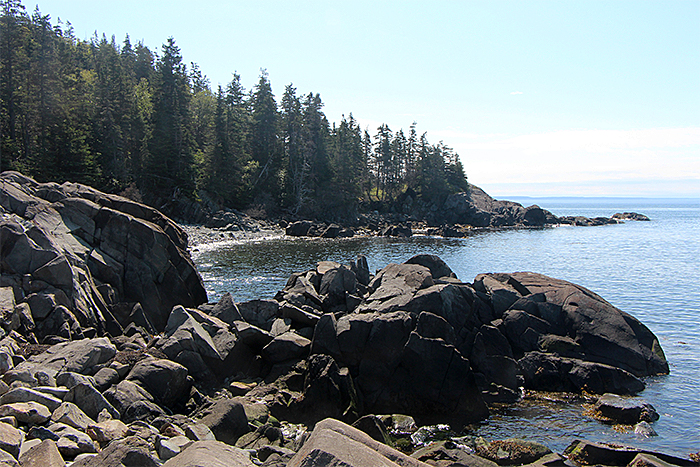 Something around every turn!
I realize that I'm not a plein air painter but rather a painter who enjoys plein air painting as a resource for studio work. It was hot in the sun and working with warm oils was a relatively new experience—didn't master that this week but I learned a lot. But I did bring back lots to work on and think about during cold winter days in PA.