Last week I was invited to join my friend, Jane, at Needlers Camp—a group of women who meet to share their fiber projects, good food and good company. They meet during the year but one week in summer they meet every morning and call it camp! So many talented people, so many inspiring projects, so much skill and love of their work. I was asked to bring my "Stitches, not Words" project, "Fiber Book" and "Bridges" project for show and tell.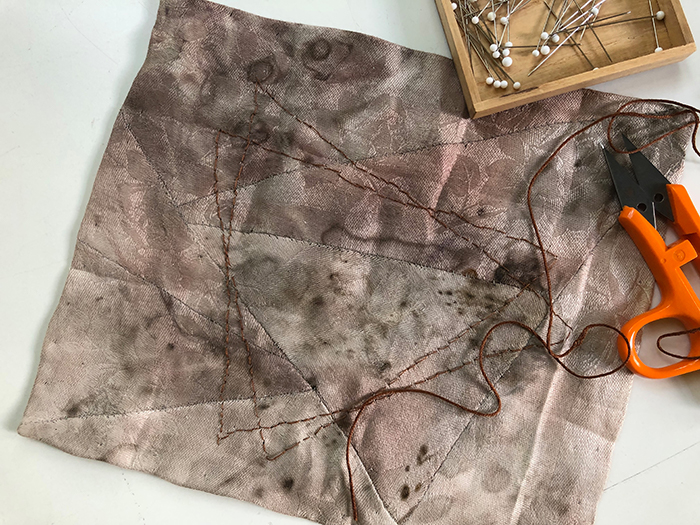 Not squares.
I wanted to take something to work on but the bridges project is solitary as I need it to speak to me for direction so I need something else. When I was finishing "Stitches not Words" I had made one base that had been dyed with madder in addition to the rust and tea that the others had been. I had grown the madder and harvested it a number of years ago.
The piece is rectangular (9.25″ x 7.5″) and assembled in triangles, not squares. I wanted to stitch on it in triangles and add some text. I have some ideas but will wait and see what it says it needs.
So that's what I worked on while having a lovely morning chatting and nibbling away. Thank you Jane and thank you Needlers!