Been a very busy Spring Break! Finished the long warp, Worked on drawing each day, and just wrapped up a project I've been working on since last summer on eco dyeing with leaves etc.—little major gets done during the school year. The eco dying was done while I was dying fabric for "Stitches, not Words", only it was on paper and also involved plant material.
I layered various leaves from my yard between pages of fairly heavy paper, bundled them up and dyed them in a pot over heat for an hour – let them cool for several days before opening the bundle. Very happy with the etherial result, on both sides of the paper.
The original idea was to make a small book but when I saw them I wanted to see them much larger. That's when they went into a drawer with other ideas, waiting for a final solution. Sooooo, a bit ago I took them out and scanned them at a high resolution to be printed archivally at 18 in x 24 in. This one and two others are posted on my printmaking page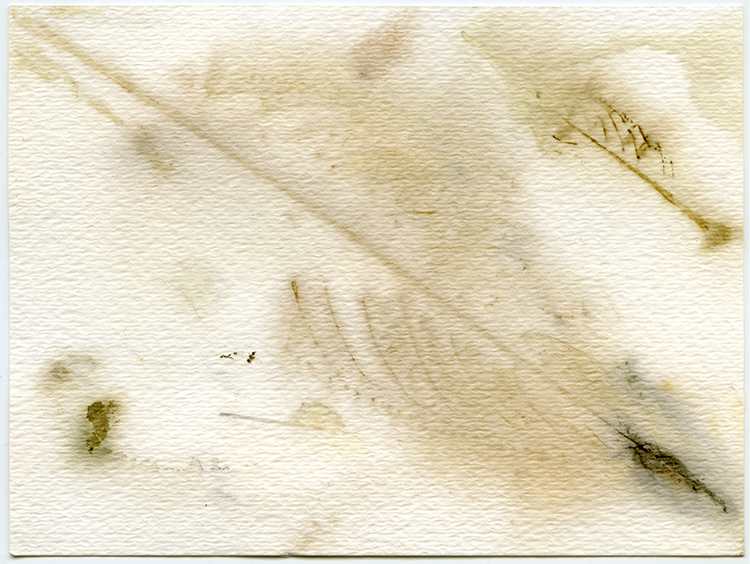 One of a series, more on my Printmaking page.
I'm really happy with the results and have entered 2 in different juried shows (not pieces shown here)—so we'll see where this goes. I'm always nervous about entering work but regardless of the outcome there, I will be doing more of these – once school is out in May and once something grows in my snow covered yard!