Continued to work with Rusty Bits. Balancing the amount of tea and the effect of the various rusty bits. Have some wonderful diagonals from Jay and some wonderfully round rusty bolts from a pier in Cape Breton, Nova Scotia… I like the fact that I know where the bits came from and that they represent experiences and interactions to me.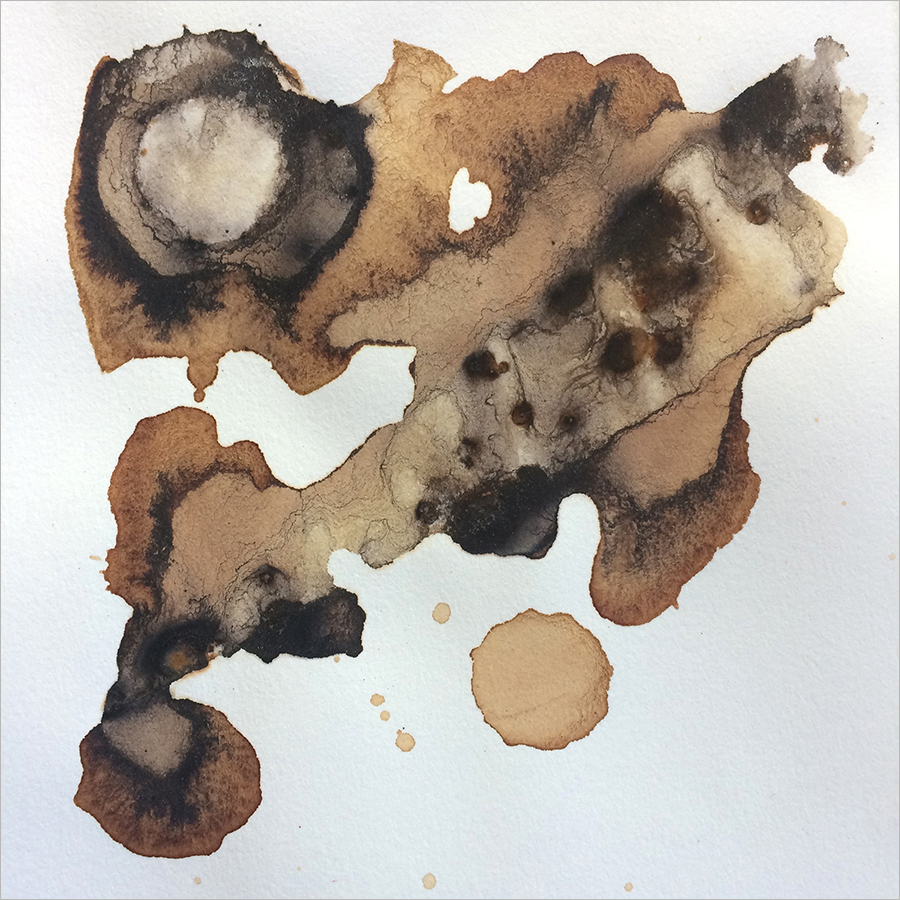 Print from Rusty Bits and morning tea bag.
This piece has more textures than some and has wonderful fine lines which are more easly seen in the larger view.
Will post some more in the future. I love the fact that while I can adjust the tea and rust—even the type of paper makes a difference—the result is a wonderful surprise! I'm working on some stitched fabric that I can try with this—printing the rusty patterns after the stitching.