Never posted about our trip to VT this Sept. We had put off figuring out what we wanted to do for our anniversary. Finally it was a few days before and we decided we should do something and we didn't want to go south as there were terrible storms etc and reports said they could effect the north eastern coast so we figured we'd go to northern VT. Bread and Puppets were having a last of the season performance and that could be fun. We headed to VT and it turned out they had a heat wave—in the 90's—but we stayed in Rochester VT and saw Peter Brooke's exhibit at Big Town Gallery and one evening headed south to see Susan Abbott's exhibit at Gallery North Star which were both great! BUT…Bread and Puppets on a 90 degree day… Once the sun goes down things cool off quickly and the evenings were lovely but that heat and a hot mountain sun… nope!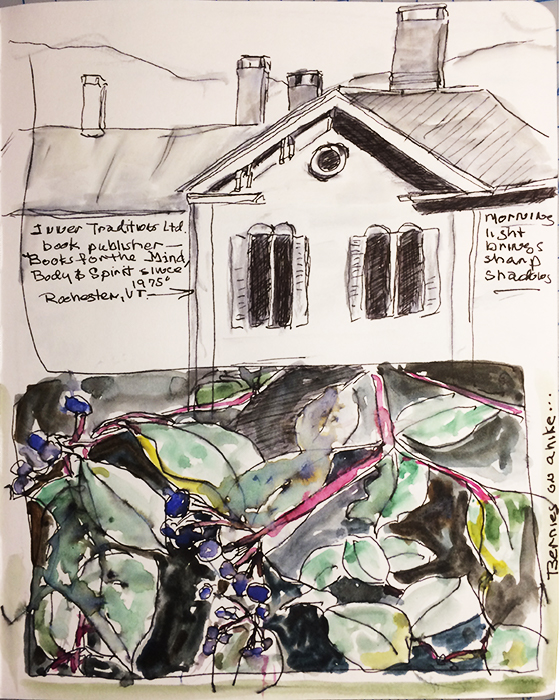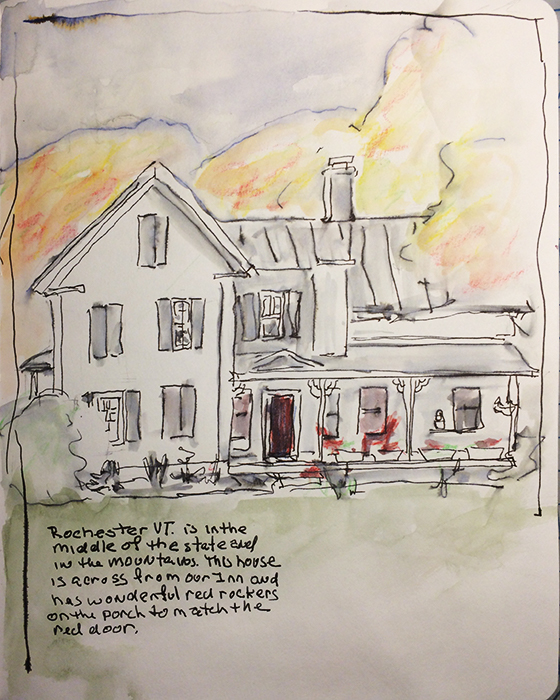 I did these sketches early in the morning before Bob woke up from the window in our room—well not the berries—they were done on a little hike we took. I think they might turn into a print design…


This morning was very foggy and this sketch was done as the fog was burning off.
So, we left Sunday and headed home and since we had planned on taking off Monday—we did—we went down the shore—to Cape May Point and the weather was perfect and we had a most wonderful end of summer day!!!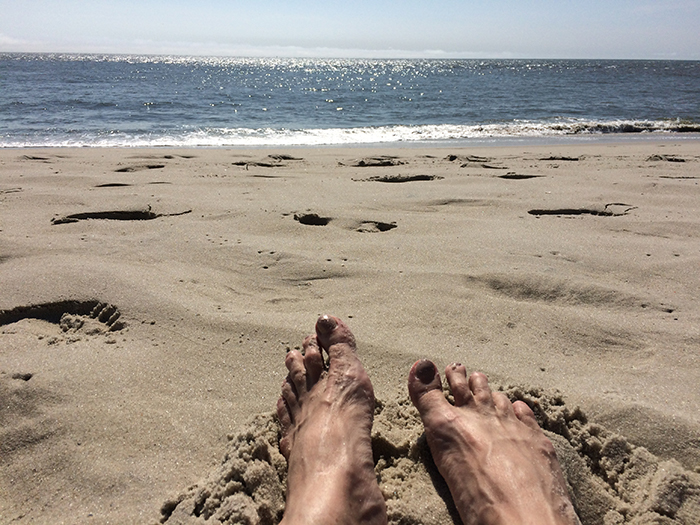 Tomorrow's Thanksgiving and as much as I love fall, I miss summer!