I love the process of taking an image, developing it further and then turning into a repeat pattern. I want both the original design and the repeat pattern to each be complete in themselves but not necessarily have the same feelings.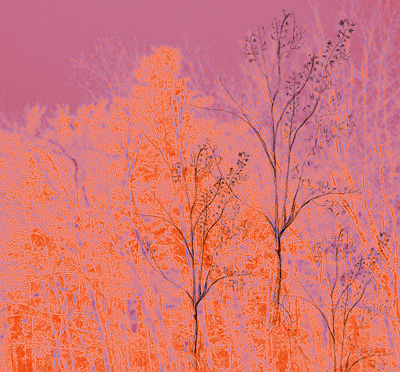 "Original image for trees"
The original design is a combination of a photograph of trees along the road and hand drawn trees. It was worked into a repeat with strong geometrics.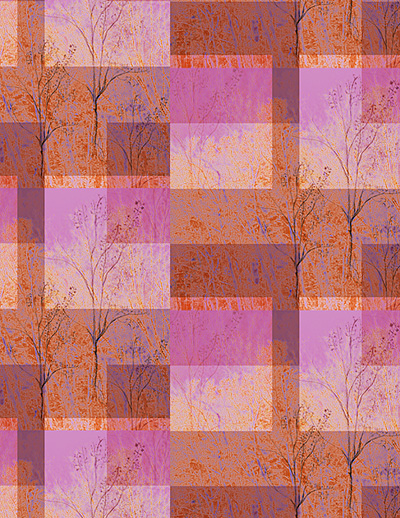 "Trees design in repeat"