Another Working Vacation. This time a long weekend to Vermont to work on our portfolios.
We stayed at the Maple Leaf Inn in Barnard, VT—a wonderful Inn run by Nancy and Mike Boyle about 10 miles or so from Woodstock, located at the end of a long drive into the woods. Very comfy, great breakfasts, Beckett the guard dog, and terrific hosts made busy days fly by.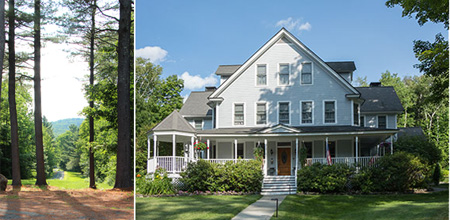 Maple Leaf Inn
Very quiet and surrounded by flowers it was perfect for our plans to head in different directions each day.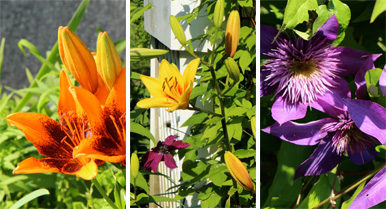 The clematis was outside the breakfast room window. So pretty
Sunday we headed west and hiked up to photograph.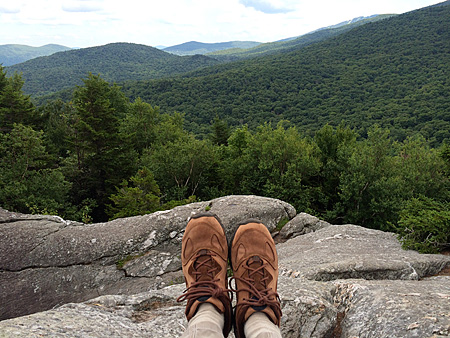 Looking past my shoes to the mountains from the top of our hike.
And Monday we headed north and hiked down.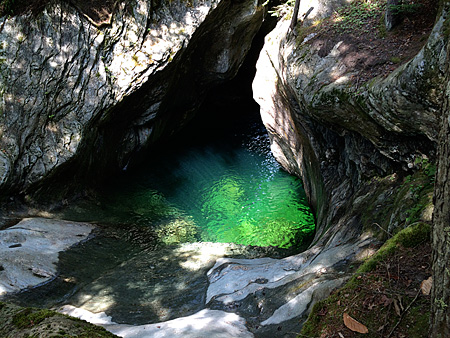 Texas Falls in Hancock, VT
(This beautiful area was severely damaged by Hurricane Irene but is now open to hikers once more.)
Lots of good images, lots of sore muscles (the inn's whirlpool bath was great), and lots to work on now that we are home.